The Groove Garden is a company of musicians, DJs, staging personnel, metal fabricators, administrative and support staff dedicated to working together to produce for YOU a fun LOCAL music festival for everyone
A Community Dance
Music Festival
Outside In Nature
For All Ages!
This Means You!
We Value Your
Eardrums And Ours!
The Groove Garden
Dance Music Festivals Is
Played At A Safe Hearing
Level To Protect Hearing!
It's Time For Us To Celebrate
With Music Dancing And Nature
Let The Magic Of Music Move You
For Your Mind Body And Soul
For Your Love Life And Laughter
This Is A No Alcohol
Shake Your Stress Off
Dance Your Heart Out
Come To Dance
Or Come To Relax
Community Gathering
Bring Yourself
Bring Your Friends
Bring Your Family
Bring Everyone
Don't Forget To
Bring Your Drums!
Bring Your Water Bottle For Refills
Face Painting for All Ages
Blankets & Food Welcome
In-N-Out OK with Wristband
Children Under 10 Free
Service Dogs Only on Leash
Strollers Welcome
No Outside Alcohol
No Smoking Permitted
Additional items may be prohibited at the discretion of law enforcement or security officials.
We are music festival professionals collaborating to bring you The Groove Garden…People! Music! Joy! We love what we do, allowing you to let go of your responsibilities for the day to enjoy music and dance.
James Goode
Pro Audio Engineer
Sequoyah in the Trees
Stagehand
Brenden
The Peacewalker Stagehand
Gabriel
Superman Stagehand
Running Man Robert
Stagehand
David
Our Perfectionist Fabrication Supervisor
Luciano
Super Stage Fabricator
MichaEl
The Stretching Guru Therapist
A Message From Our President
It's crucial that we nurture the bonds between us, and The Groove Garden Festivals are a testament to that, fostering a sense of community and personal relationships in a world that's becoming increasingly isolated. The pervasiveness of technology has created a rift among us. In some cases, it has led to misunderstandings, especially among the younger generation, about right and wrong due to its unchecked influence. This creates a noticeable deficit in accountability and responsibility. While we can't reverse the tide of technology, it's our collective duty to encourage a strong sense of responsibility and mutual understanding in our society
With our live performers and DJs, Our Carefully Selected Entertaining Song Lineup takes you on a rhythmic journey from soothing classical melodies to infectious old-school beats, right through to the pulsing heart of electronic dance music. Whether you're looking to relax or ready to dance your heart out, there's a sound for every soul at The Groove Garden.
2 PM - 4 PM
Relaxing and Classical Music
4 PM - 5 PM
Upbeat Jazz, Swing and Blues
5 PM - 7 PM
Boogie to Old School & Disco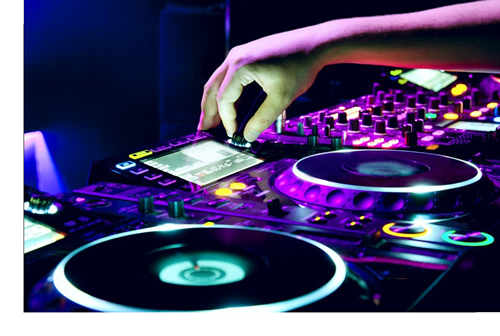 7 PM - 10 PM
Electronic Dance music
Join
Sign up to receive info on the latest events and updates!
Family-Friendly Music Festival | Community Dance Event | Outdoor Festival Los Gatos
All Ages | Safe Hearing Level | Service Dog Friendly | Outdoor Kids Event
Full Prohibited Items List
PROHIBITED ITEMS
No illegal or illicit substances, drugs, or drug paraphernalia
No weapons of any kind including, but not limited to, pocket knives and self defense sprays
No flammable items or liquids including aerosols and fireworks
No markers or spray paint
No frisbees or flying disks
No sleeping bag or tents
No drones or unmanned aerial vehicles
No animals except for service animals.
No large chains, chained wallets or spiked jewelry
No laser pens, laser pointers, or similar focused light devices
No water guns or squirt guns
No noisemakers or air horns
No poles, sticks, or "totems"
No confetti, streamers, or loose glitter (wearable cosmetics are acceptable)
No Vapes or E-cigarettes
Additional items may be prohibited at the discretion of law enforcement or security officials.
Full Acceptable Items List
ACCEPTABLE ITEMS
Hydration packs
One-gallon clear, plastic zip-top bag
Fanny packs
Small clutch bags
Cell phones
Sunglasses and hats
Illuminated or glowing jewelry or costumes
Cameras
Action cameras, such as GoPro's
Regarding action cameras – yes to strap headwear or handles
Earplugs
Flags and banners (no corporate or company branding; no hard poles)
Sunscreen
Mask Policy: Please Refer To County Guidelines